The IAFT denounces violence in Columbia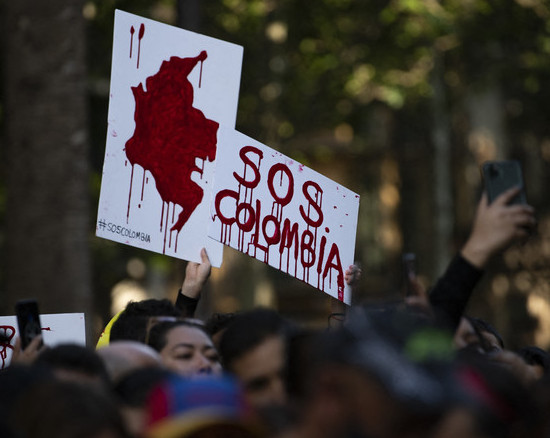 President Ivan Duque's tax policy is subject to strong opposition, hundreds of demonstrations are taking place throughout the country.
This reform is seen as particularly unfair. It provides for measures that affect the vast majority of the population:
Application of IVA (VAT) to many commodities that were previously untaxed; access to public services, internet, funeral services; scooters, electric bikes, etc.
The households earning more than 2,5 million pesos (673 dollars) will have to file a tax return;
…
In front of the demonstrations, the government acted by violently repressing them
Between 28 April 6 am and 3 May 10 am, the GRITA platform (NGO Temblores) registered 1181 cases of police violence:
142 victims of physical abuses on the part of the police
26 victims of homicidal violence on the part of the police
761 arbitrary detentions of protesters
270 violent interventions by the police
17 victims of eye assaults
56 cases of police use of firearms
9 victims of sexual violence by the police
56 complaints after disappearances in the context of mobilizations
The International Association of Free Thought, which gathers humanist, secular, atheist and democratic organizations and activists on five continents, affirms its solidarity with the demonstrators and demands the immediate end of repression
Paris 2021 May 11.