The French National Federation of Freethought salutes the 18th gathering in homage to Charles Bradlaugh, freethinker and republican, builder and pioneer of the eternal and universal struggle for total freedom of conscience and for the separation of Church and State.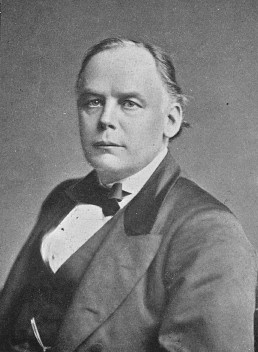 As we are not with you today, we wanted to send you this message because for all the freethinkers around the world, the Member of Parliament for the Northampton constituency and founder of the National Secular Society remains an example.
As an example of his tenacity, he contested the seat eight times. On three occasions, he was either expelled as a Member of Parliament or he chose to resign in protest against the ban on taking his seat. Each time, he won the by-election that followed. He was finally allowed to take the oath in 1886 and two years later a law was passed authorizing members of parliament to make a simple solemn commitment.
An example of his courage at a time when he was not without risk of claiming to be an atheist.
A man of principle but also a man of action, Bradlaugh worked his whole life to change the things he considered unjust and which plunged millions of people into pain and misery.
A talented speaker, he was a very active parliamentarian, fighting for many causes, from the emancipation of women to the abolition of blasphemy laws.
On 25 and 26 September 2021, under the aegis of the International Association of Free Thought, the Charles Bradlaugh Society and the French Federation de la Libre Pensée have decided to organize an international conference in Northampton in homage to Charles Bradlaugh and Ferdinand Buisson (founding father of the 1905 Law of Separation of Church and State in France) of which we are proud today to follow in the footsteps of bearing high and strong the causes they have defended.
We wish your 18th gathering every success.