One step forward…
Sudan: towards a secular State.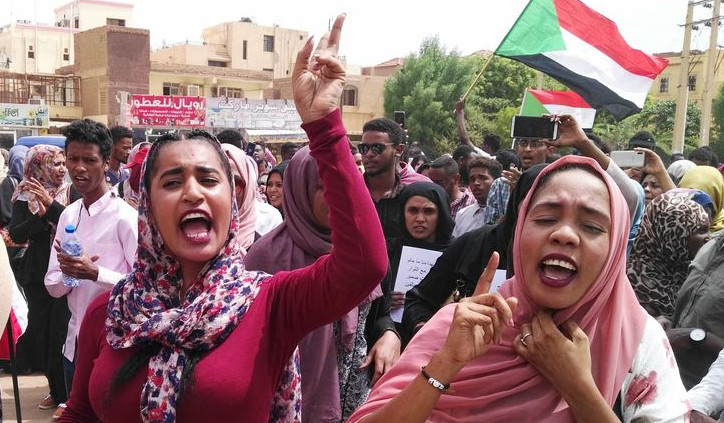 A popular revolution born in December 2018 brought an end to a military-religious dictatorship that began after a coup in 1989.
Dictatorship had forbidden political parties and trade unions, established an awful dictatorship, delivered the already particularly poor country to internal and external plunder, organized a tough civil war and the partition of the country (South Sudan). Mining and oil wealth had attracted foreign lusts, and particularly violent religious conflicts had favorized these lusts and this regime.
But Sudanese people, like all peoples, are yearning for internal and external peace.
Sudanese people have put an end to the dictatorship and seek, like all peoples, the means of their happiness.
The desire to reappropriate national sovereignty and wealth, internal peace, was the main cause of the Revolution.
IAFT has no pretensions to interfere in the internal affairs of the Sudanese people or any people. We are not advisors.
On 31 August, a peace agreement was signed between the provisional government of Khartoum and a coalition of armed rebel groups.
Once again, IAFT does not have to give any advice on the terms of this peace agreement which puts an end to a civil war of great violence, resulting in several million deaths and displaced persons. We welcome the existence of such an approach.
The Algerian newspaper El Watan of September 6. adds and specifies:
"Three days after the signing of a peace agreement between the transitional Sudanese government and five rebel groups in the country, another agreement was signed on Thursday (September 3rd) between the transitional prime minister and Abdelaziz Al Hillu, leader of one of the largest armed movements, the French public radio RFI reported on its website.
This declaration proclaims principles such as the commitment to respect ethnic and religious diversity, the democratic rule for all and primarily the separation of Church and State: in other words, this is the consecration of secularism. While there is still a long way to go, the democratic foundations have been laid for a new secular, democratic and federal Sudan.
This principle of secularism will be enshrined in a new Constitution."
IAFT welcomes such a decision described as "historic" by most of the observers and wishes to make three observations relating to its own responsibilities:
First of all, when peoples seek the path to democracy, one of their first aspirations is to obtain the Separation of Church and State in the national frame.
Second, religions are systematically and historically linked to wars; secularism is systematically and historically linked to peace.
Last but not least, Separation of Church and State is a political and legal form that can be carried out in all countries, regardless of their tradition, history and geographical location, but in a specific way regarding their own particularities. In our opinion, this third point is essential.
…Two steps back
Immediate release of Yacine Mebarki in Algeria!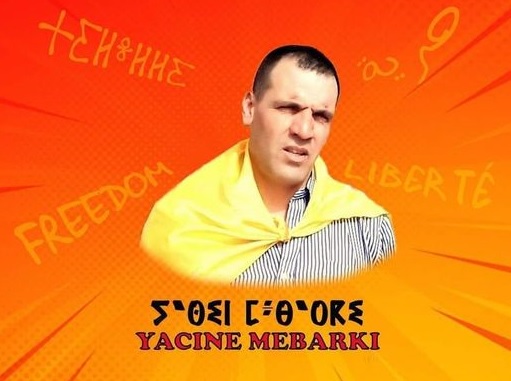 The press reported that "In Algeria, Yacine Mebarki, a member of the movement of protest « Hirak » was sentenced, on Thursday 8 October, to 10 years in prison for "inciting to atheism" and "offends Islam". Launched in February 2019, the peaceful popular protest movement « Hirak » calls for a "system change" in Algeria. Very involved in this movement and militant berber, Yacine Mebarki, 52, was arrested on 30 September after a raid in his home.
According to one of his friend, contacted by phone by AFP and who was present at the court, the police reportedly found a yellowed copy of the Koran in his home, "one of the pages was torn" due to the age of the work. Tearing a page The holy book of Islam is considered to be an offence against the Muslim religion.
This sentence is part of a wave of repression against the movement's activists, « Hirak » but also journalists, bloggers, human rights defenders.
For example, journalist Khaled Drareni was sentenced to two years in prison on September 15. Furthermore, the National Committee for the Release of Detainees has identified 61 persons incarcerated because of their opinions, some of them for many months, such as student Walid Nekiche who has been in pre-trial detention since November 2019.
In a press release issued on Thursday, September 8, the Algerian League for the Defence of the Human Rights " underlines the guarantees in the national law, notably the Constitution and the international conventions ratified by Algeria, in particular the respect for freedom of conscience and opinion" ».
The International Association of FreeThought requires the immediate release of Yacine Mebarki
and all the prisoners of conscience in Algeria!
October 15th 2020